A fairly big crowd had gathered at Forester Field on October 14, 1967 to witness a football game between arguably the best junior high teams in Dallas. I refer to the Hill Highlanders and the Gaston Warriors. The happiest person there must have been Bob Cowsar, coach at Bryan Adams High School. The Cougars had played the previous night, possibly at the same stadium. He knew that a boatload of athletic talent would soon accrue to him since Hill and Gaston were BA's feeder schools. Kickoff was at 7:30 p.m.
DISD junior high game of the year…
So the green and red, and the blue and gold met on the gridiron just over 50 years ago. The cheerleaders—Kellie Dearing, Carolyn Beach et al. for the former and Anne Mounts, Jenny Ferguson et al. for the latter—and drill teams—the Lassies and Shy-Annes—were present in all their feminine splendor, as well as the two bands. Were there majorettes—Jackie Hightower, Sharla Wagoner, et al.—in junior high school? I simply do not remember.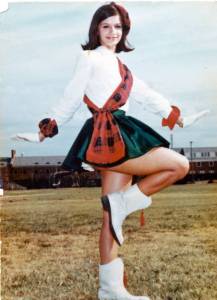 Both teams were undefeated late in the season. Hill, in particular, had seen a dramatic turnaround as the 1966 team was a woeful 1-9. But there was a new coach at Hill, the aptly named Harold Hill; he knew the game and could relate to his players. Gaston, too, had a very strong team. Coach James Reeves was particularly high on his running back/linebacker, Joe Windsor. Quotes in the Dallas Morning News sports page seemed to indicate that Windsor was the second coming of Dick Butkus.
The starting offensive lineup for Gaston was as follows: Mike Jones at quarterback, Larry Orth at fullback, Windsor and Mark Reynolds at halfback, Fred Williams, David Coyle, Tommy Mayo, Bobby Hamilton and Jay Borden in the offensive line, and Mike "Herbie" Illao and Dennis Moore at end. For Hill: Stacey Conway at quarterback, Joe York at fullback, Blake Johnson and Steve Morgan at halfback, Bill Linton, Lynn Foster, John Arnold, Gary Penn and Tommy King in the offensive line, and Steve Stuart and Troy McDaniel at end. Some of these guys, such as Windsor, Illao, King, Johnson and York, also played defense. Jones and Windsor were captains for Gaston, Conway and Johnson for Hill.
You will undoubtedly notice that a prominent name has not yet been mentioned—Doug English, a 161-pound tackle. Not good enough to be a ninth-grade starter at Gaston? Everybody and his sister knows he went on to become all-district at BA, twice all-Southwest Conference at UT, capped by 10 years with the Detroit Lions of the NFL. English, what a story!!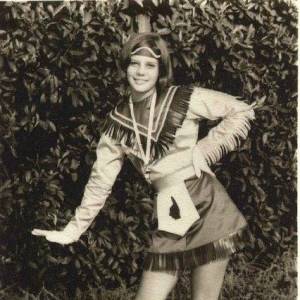 I have tried to ascertain what exactly happened during the game, and I know only this: Reynolds scored two touchdowns and Orth one for Gaston, while Conway had a QB sneak score for Hill (after having connected with Jim Franklin on a long pass). The Warriors must have gotten a field goal (or was there another touchdown [by whom?], with two extra points kicked [if so, that would have been by Mayo, the center; strangely enough, Hill's kicker, Arnold, also played center] or a two-point conversion [by whom?]) since the final score was 26-6. Five decades have passed, and Gaston grads are still crowing about it—twenty-six to six, twenty-six to six. Enough already. The next year, we moved up to Bryan Adams, and who were two key players on the varsity? King and Johnson of Hill. Three seasons on the varsity, and both started 30 games. No Gaston guys could make such a claim.
Co-champs
The Warriors later—perhaps the very next week—lost to Hood, a team Hill had already beaten. Hood finished the '67 season with an 8-2 record, while both Gaston and Hill were 9-1: DISD co-champions.
One more thing about Blake Johnson, the Highlanders' fine running back/DB. A couple of days after our devastating loss to Gaston, I was sitting in the lunchroom with my friend Don Chandler. He was a member of the team. I asked him, "Don, what happened?" I will never forget his answer: "We had a bad game. We just didn't play well." Then he paused and added, "Except Johnson. Johnson always has a good game."