A friend has urged me to come up with some helpful suggestions for young writers or people who want to become writers. This is a fine idea, and I am happy to oblige. I emphasize at the outset, however, that while I have been in the writing and editorial business for 3 ½ decades, I am nothing special. I have no pretensions, no illusions of greatness in this field, as may be seen in the poor sales figures for my books. Nevertheless, I have learned a few things along the way. Aspiring writers would be wise to keep the following seven items in mind.
READ. If you are going to write, you have to be a reader too. In reading closely, voluminously and appreciatively, you are bound to learn. I refer not just to content but style, vocabulary, diction and even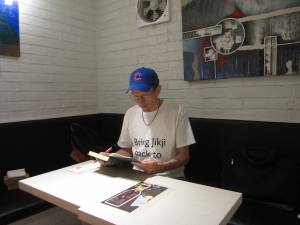 grammar. Basic, you say? Indubitably, but also necessary. Many times I have found myself reading a passage in some book and realized I had a smile on my face and a gleam in my eye because I admired the writer's skills. I try to assimilate such fine writing—to whatever extent—into my own.
MAKE A START. I have never had a problem with writer's block, although I understand why some people do. They fear that their first line will be less than pristine. This, I tell you, is nothing to worry about. You should not wait for inspiration or the perfect words! To do so is to procrastinate. Type out something on your computer screen and remember that anything is better than nothing. It can be fixed later.
EDIT. There is writing and then there is re-writing or editing. It is no less important. I don't mean to say you should emulate me, but when I write a piece I go over it again and again and again. Some of my stories, I have read them a dozen times or more. I can always find things to change, improvements to make, inconsistencies to be remedied. Before I am ready to show my stuff to others, I shape and polish it to a high sheen. Whether the issue is choosing just the right synonym, deleting a comma or adding a semicolon, no detail is too small.
STRIVE FOR AUTHENTICITY. When I was a young writer, I had to feel my way along. I wasn't quite sure who I was and thus how I should write. That, over a long period of time, changed. I eventually found my "voice." I no longer doubt myself when writing, nor do I have any need to fake it. I speak from my brain, heart and life experience, trusting that they are sufficient.
KEEP THE READER IN MIND. The cardinal sin is to forget the reader or take him/her for granted. You simply cannot do this. The reader is no less important than your partner in a dinner conversation, and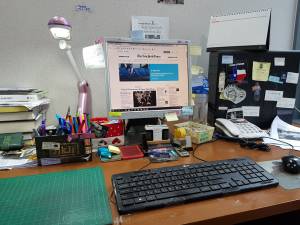 unless you are an utter boor you will want to communicate genuinely with this person. In every paragraph, line and word you write, ask yourself—"Are my words clear? Am I boring the reader? Am I being self-indulgent?" Respect the reader and he/she will not desert you.
WRITE EUPHONIOUSLY. I admit, this is a rather fine point. But if you write enough and with care, you will develop an "ear" for good—or bad—writing. The question here is how your writing sounds when being silently articulated by the reader. Mix short phrases with long ones, and learn how to make your writing flow smoothly. Find suitable places to insert parenthetical information or provocative questions, and yet keep the focus. Maybe no rules are being broken, but I try to avoid words that clash, too many "-ly" adverbs or adjectives and clunky phrases. If you see meaningless words, excise them ruthlessly. This is part of the aforementioned editing process.
REALIZE YOUR POWER. A writer, I dare say, is in a position of authority and strength. The ability to convey opinions and facts in a logical, clear and effective manner is enormously satisfying. This is one reason I write so often. Competent writing is an increasingly rare commodity these days. Not everybody can do it, and those among your readers who can't will admire, respect and envy you. They might even consider you "cool."