Welcome to my website, built with the considerable help of a smart and versatile friend.
The basics: I was born in Dallas, where I attended public schools for 12 years. I graduated from the University of Texas in 1976 with a history degree. For the past decade, I have lived and worked in Korea—specifically in Daegu and Seoul. During that time I have been all over the southern half of the peninsula, read extensively about Korean history and culture, made friends, loved children, advised students, listened to pansori music, ran marathons and formed an NGO that sought the repatriation of one of Korea's most significant overseas treasures—Jikji. Our labors ultimately proved unsuccessful, as the Frenchies refused to turn loose of it.
I am still involved in the land of my birth, of course. For example, in 2016 I led a campaign to have Abner Haynes (North Texas State, 1956-59) inducted into the College Football Hall of Fame. As the first African-American athlete at an erstwhile European-American school in the South, he was and is fully deserving. Racial integration of college sports is one of my favorite subjects.
My work on behalf of Haynes bore the hallmarks of what I did for SMU's Jerry LeVias some 20 years earlier. I nominated him for the Texas Sports HOF and the above-cited CFHOF and followed up many times. Persistent if nothing else, I got him into both institutions
My autobiography (published in August 2015) is entitled A Seoul Miscellany / Memories and Analyses, Critiques and Musings of Richard Pennington. It got rave reviews from newspapers from Rio de Janeiro to Beirut to Detroit to London.*
I hope this doesn't shock you, but here goes: I was born male, and I identify as male. I have a strong and natural attraction to females. Anything other than the male-female template baffles me. The words of an ex-girlfriend are still pertinent: "It comes down to a man, a woman, and a bed." I've never gone walking around in women's underwear. In fact, it's never occurred to me to try. I guess this means I can't be a member of the QBTGL community, huh?
Throughout this website, you will learn what I have done and where I have gone, my likes, dislikes, passions, and prejudices. Please take a look at what I have written and the photos appertaining thereto, and do not hesitate to offer comments. I guarantee you a prompt and courteous response.
—RAP
* Not really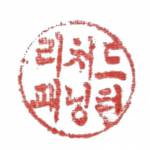 Stay Tuned for Updates
Subscribe to my Weekly Newsletter!