I asked you what member of the Bryan Adams High School class of 1971 went on to be an all-American and then play professional sports, you would undoubtedly answer: Doug English (UT and the Detroit Lions). But at the same time English was making a name for himself with the Longhorns and then in the NFL, Ricky Brockway was doing some quite admirable things as a baseball player.
High school…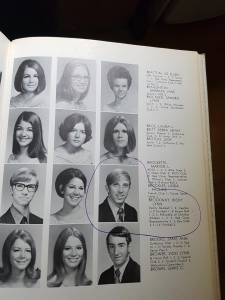 Let's go back to the beginning, to our high school days. Brockway played on Dolph Regelsky's varsity baseball team for three seasons—quite a feat in itself. He and Rudy Fernandez were co-captains their senior year. Brockway played shortstop. He was also a member of the B football team as a sophomore and the JV as a junior. Whether he tried and failed to make Marse Bob Cowsar's varsity football team as a senior or just decided to focus on baseball, I am not sure. If I had to guess, it would be the latter; Brockway probably realized he had no future on the gridiron. On the diamond, however, that's another matter.
College…
He matriculated at Hill Junior College and did well there, followed by two seasons at Pan American University in Edinburg. (That educational institution has since been renamed twice—UT-Pan American and UT-Rio Grande Valley—but I will call it Pan Am in the present story.) Coach Al Ogletree must have been very pleased with his speedy infielder from Dallas' Bryan Adams.
Brockway exerted considerable impact on the Pan Am program. He was named all-district in 1974 and small-college all-America in 1975. I remember opening the Dallas Morning News sports page and reading that he had set some amazing marks at that school in the valley. Here is what Brockway did over a two-season span: He scored 125 runs (then a school record), stole 119 bases (also a school record), walked 118 times (also a school record) and had 337 assists in the field (yet another school record). I have no information about Brockway's batting average, his home runs or RBIs, and perhaps they were pedestrian. He was not a big guy, so Ogletree probably batted him leadoff. Brockway was the antithesis of hitters in modern big league baseball who come to the plate thinking "home run or strikeout." Brockway controlled the strike zone and walked frequently, then proceeded to create havoc on the base paths for opposing pitchers and catchers. During his junior season, he was listed in Sports Illustrated's "Faces in the Crowd" feature. In 2018, he was elected to the UTRGV Athletics Hall of Honor.
The pros…
I am not quite through with this ex-Cougar. He attracted the attention of pro baseball scouts and signed a contract with the Chicago Cubs. Brockway played two seasons of minor league ball for that organization and one with an independent team before hanging up his spikes. I know he wanted—and expected—to join Ryne Sandberg, Bill Buckner and Ivan de Jesus in the Cubs infield in the late 1970s and early 1980s, but success in professional sports does not come easy.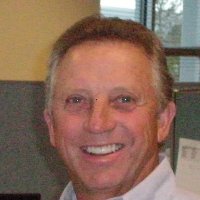 Brockway is now a sales manager at Sato America, a company that sells printers, software, labels, hand-held label guns and the Turn-O-Matic system (a widely recognized queue-management method—such as when you go to the post office, take a number and wait). His son, Ricky, Jr., was all-metro at South Garland High School, and you've got to think he picked up something from the old man.
I am glad to have this opportunity to recognize Ricky Brockway's achievements as a high school, college and professional baseball player. I am not only proud of him, I am quite impressed with what he accomplished. Well done, sir!